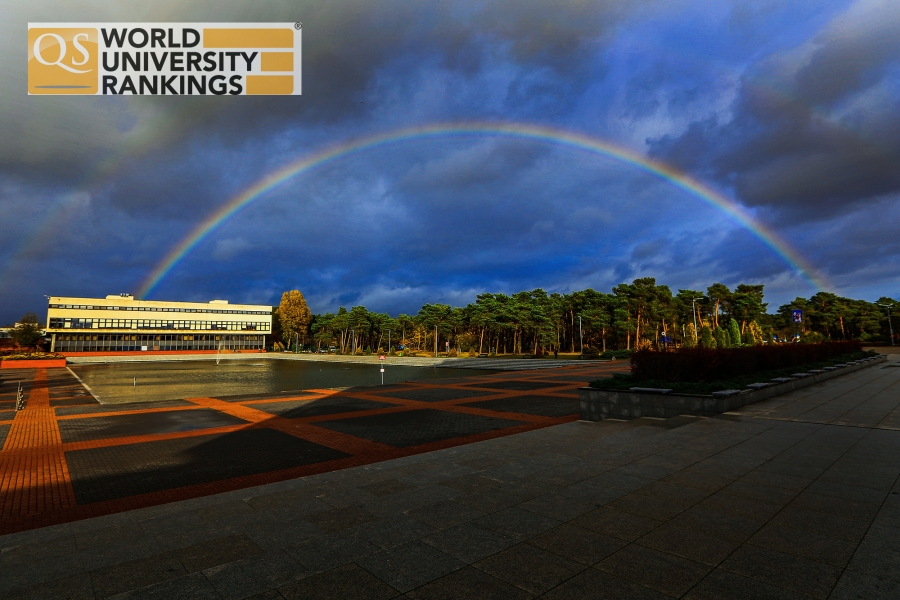 The Nicolaus Copernicus University in Toruń is listed in the first hundred universities in the Emerging Europe and Central Asia ranking, organized by one of the three most prestigious ranking organizations - QS. Our university has achieved a record-breaking promotion (by 19 positions), and is currently 88th.
The high position in the QS Emerging Europe and Central Asia ranking shows the strong scientific position of the Nicolaus Copernicus University, and this significant jump confirms the effectiveness of the changes introduced at the university and the legitimacy of our university's ambitions to obtain the status of a research university in the near future.
As usual Russian universities - Lomonosov State University and Novosibirsk State University open the QS Emerging Europe and Central Asia ranking.
The following criteria are taken into account in the ranking: lecturers' opinion (30% of the overall grade), employers' opinion (20%), ratio of students to the number of lecturers (10%), ratio of publications in the Scopus database in relation to the number of employees (10%) ), the so-called citation index of scientific publications based on Scopus (5%), Web impact (5%), the percentage of foreign lecturers (2.5%), and the percentage of foreign students (2.5%).
The ranking has been carried out since 2004 by the organization Quacquarelli Symonds which focuses on higher level education. The most important goal of the ranking is to offer potential candidates an opportunity to choose the right university for study, and to popularise the idea of studying outside their home country.