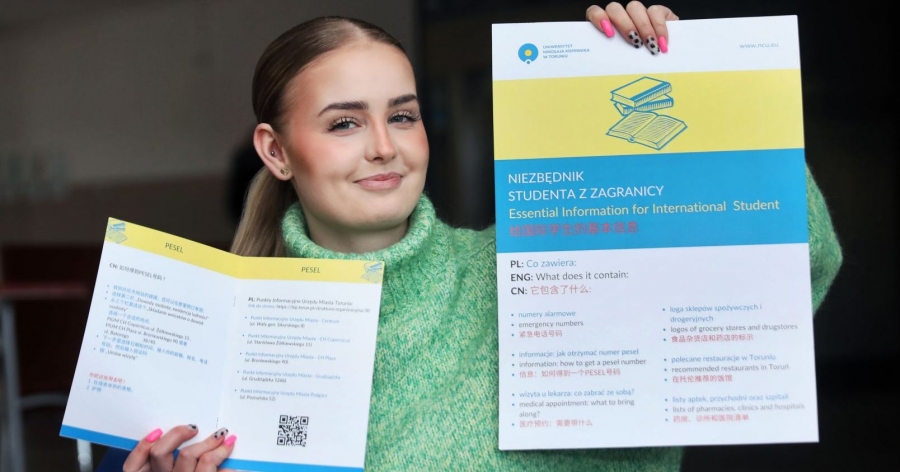 Emergency numbers, addresses of libraries, a list of pharmacies, instructions on how to get a PESEL number - all this information can be found by foreign students in a special "Essential Infromation for International Student" compiled by Oliwia Kowalczyk, a student at the Institute of Educational Sciences.
"Essentials" for foreign students studying at the Nicolaus Copernicus University is an undertaking carried out as a form of course pass for the course "Project Method", taught by dr Dagna Dejna, for the third year of preschool and early childhood education. The students' task was to create a project of a social nature.
The idea came to my mind when I met people from China studying at the Faculty of Humanities at the Nicolaus Copernicus University," says Oliwia Kowalczyk, author of the handbook. - After many conversations and a survey, I became convinced that the "Essentials" would be an ideal help for them. In the project I decided to include information that meets the needs of Chinese students.
Those who use the handbook will find, among other things, information on emergency numbers, learn how to make a PESEL number and what documents to prepare before visiting a doctor. They will also find tips on choosing a restaurant, a list of pharmacies and clinics, as well as logos of popular retail chains, thanks to which they will easily recognize a store or pharmacy they pass on the street.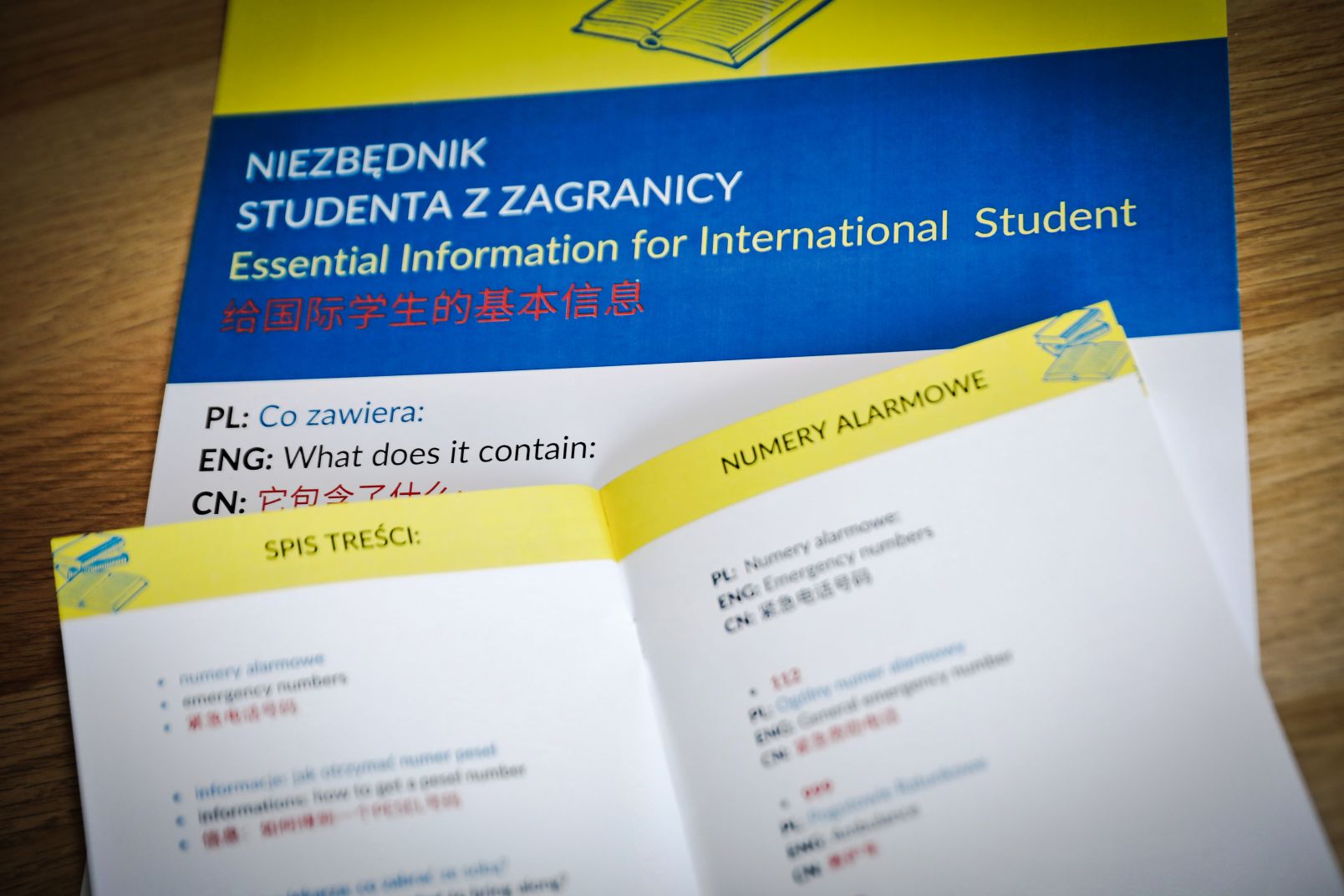 Importantly, the "Essentials" provides content in three languages: Polish, English and Chinese. The author of the English translation is Wiktoria Olejnik, a student, and the Chinese translation is authored by Jingxiao Zhang.
You will be able to find the publication in hard copy at most NCU faculties, the University Library and the Department of Promotion and Communication (ul. Reja 25).