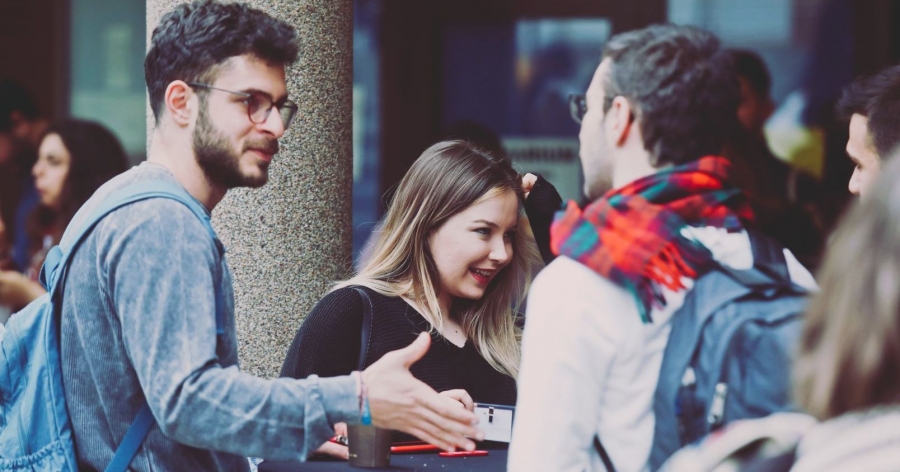 The Amicus Foundation in cooperation with the Copernican Integration Centre in Toruń offers you the possibility to work as a volunteer in the Toruń Moves - Let's Integrate! Programme, created as a part of the YUFE Community Volunteering Programme, leading to the YUFE Civic Star award.
The Toruń Moves - Let's Integrate! Programme consists of three-fold activities:
Intercultural workshops for pupils and students from kindergartens and schools (primary and secondary) – only for students with international exchange experience.
Your tasks:
Preparation of an around 30-minute presentation / workshop on your culture, language, music, cuisine, customs, learning experiences as a foreigner, etc. for a young audience;
Conducting the workshop in local schools and kindergartens and answering any questions related to your presentation;
Preparation of events for the NCU community & citizens (e.g. International Children's Day)
Your tasks may include:
Helping to prepare events and organize the venue back to its original state afterward;
Preparing and distributing essential materials for participants;
Providing basic practical support for participants;
Additional tasks depending on your skills (e.g. photography, graphic designing, music, etc.);
Gardening and community-building in the NCU Edible Garden based in the Copernican Integration Centre.
Your tasks may include:
Soil preparation, planting, tending, watering, etc.;
Contributing to the preparation of events at the CIC.
What do you gain:
You can develop valuable skills, e.g. communication, creative thinking, teamwork, time management, problem-solving;
You can experience the working environment in a non-governmental organization;
You can influence important areas affecting the local residents and acquire a better understanding of how small communities work;
You have a chance to work with proactive and committed people.
You can agree on the activity details and the timetable individually with the activity coordinator: Katarzyna Wójcik, fundacja@umk.pl.
Please note that the total workload for the YUFE Civic Star is of 50 hours, including:
Attending the Civic Engagement Intro Training. * This online training session (1,5 h) will introduce you to the ideas behind the YUFE Civic Star and the rules for applying to it: why universities and YUFE are interested in community engagement; how to recognize and make visible the different competencies gained by attending civic engagement activities; principles & practicalities of obtaining the Civic Star, etc.;
Delivering the activity (Help Desk / Community Volunteering Programme);
Working on the YUFE Civic Star Personal Development Plan.
More details: https://virtualcampus.yufe.eu/link/course/OjcduGbKQlsrYSOL
Check out YUFE's other community and civic engagement opportunities: click on https://virtualcampus.yufe.eu/p/home and select Civic Engagement Activities)
* The forthcoming Civic Engagement Intro Training:
Time: May 12, 2023 10:00 AM - 11:30 AM CET
Registration: https://virtualcampus.yufe.eu/link/course/mU8rT2q7r5FRY4eZ