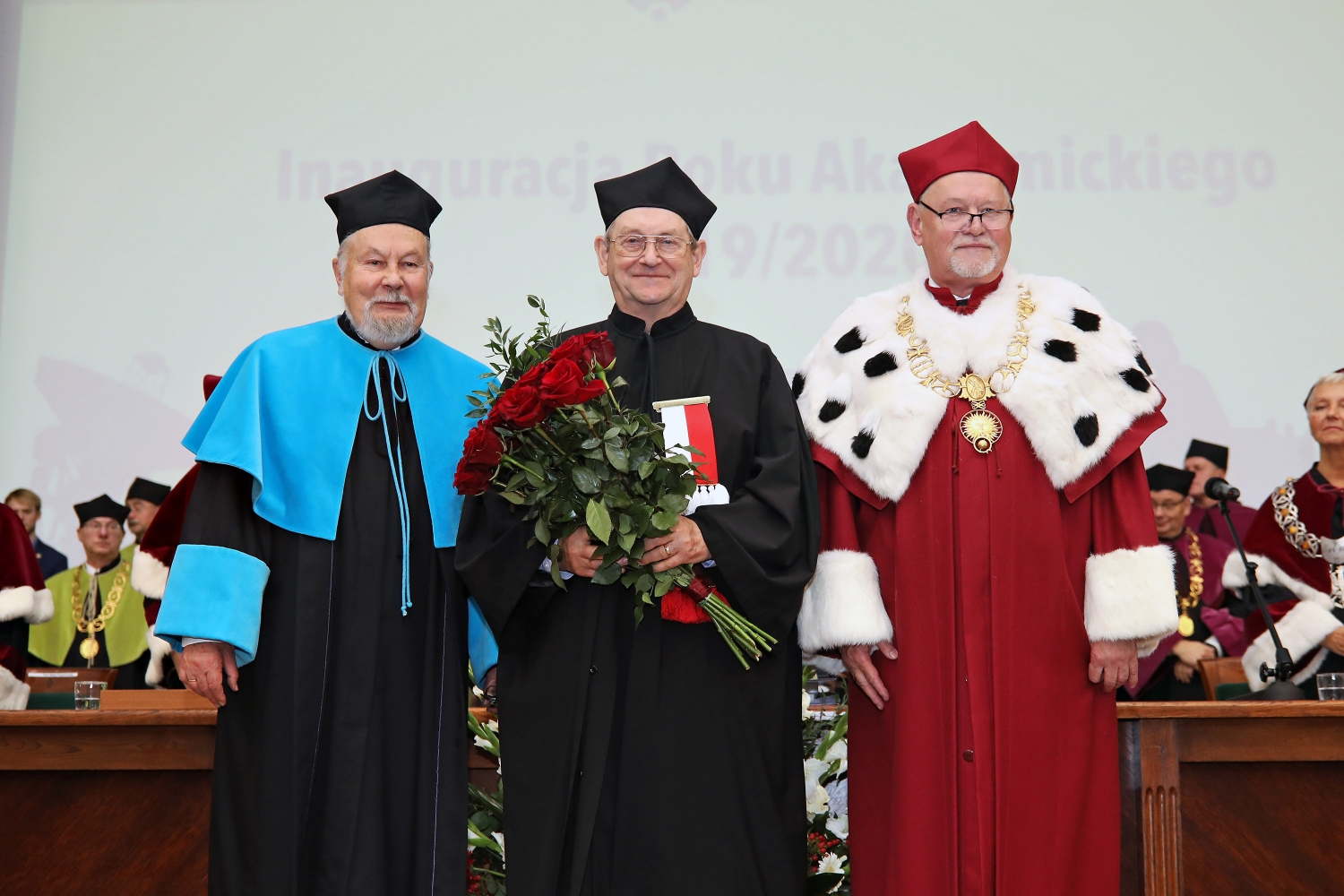 The honorary title was awarded during the inauguration ceremony of the academic year 2019/2020 to the eminent British historian Professor Norman Davies.
Professor Norman Davies is a British historian known for his excellent publications on the history of Europe and the British Isles. Born in 1939 in Bolton, England, he graduated in history from the Oxford University, and received his doctorate from the Jagiellonian University in Cracow. He is a professor at the School of Slavonic and Eastern European Studies at the University College of London.
As a historian, Prof. Davies deals with the 19th and 20th centuries and is the author of many highly regarded syntheses and monographs, such as Europe. A history (1996), The Isles. A History (1999), Europe at War 1939 -1945. No Simple Victory (2006). He is particularly interested in the history of Poland, which he popularized in Western Europe and in the world like no other historian. His book God's Playground. A History of Poland (1981) has been republished several times. His other famous books are, among others: Heart of Europe: A Short History of Poland (1984), Rising '44: The Battle for Warsaw (2004), Trail of Hope: The Anders Army, An Odyssey Across Three Continents (2015).
Prof. Norman Davies was a visiting professor at Columbia, McGill, Hokkaido, Stanford, Harvard, Adelaide and Australian National University. In 2000-2006 he was an honorary member of Wolfson College in Oxford, and in 2006-2008 he was a visiting lecturer at Clare Hall and Peterhouse in Cambridge. Prof. Davies has dual, British and Polish citizenship, and spends a good part of his life in Cracow. He is the laureate of many Polish awards and distinctions, including Grand Cross of the Order of Merit of the Republic of Poland and the Gold Medal for Merit to Polish Culture: Gloria Artis.
Professor is an honorary citizen of four Polish cities - Lublin, Cracow, Warsaw and Wrocław, and received the honorary doctorate titles the of Maria Curie-Skłodowska University in Lublin, the University of Gdańsk. Jagiellonian University and the University of Warsaw, as well as the University of Sussex, University College London and the University of Bolton.
He is currently a member of the British Academy and an honorary member of St. Antony's College in Oxford, where he lives and works as a writer.